A Conscious Wardrobe Starts Here
Our essentials are made from sustainable materials, so you can strut your stuff all day, every day, knowing you're making a difference. Plus, all our Franc clothes are made in Canada, so you're not only supporting local manufacturing, but also doing your part to reduce your carbon footprint. Go ahead, wear your values on your sleeve (literally) and join us in making the world a more sustainable place, one outfit at a time!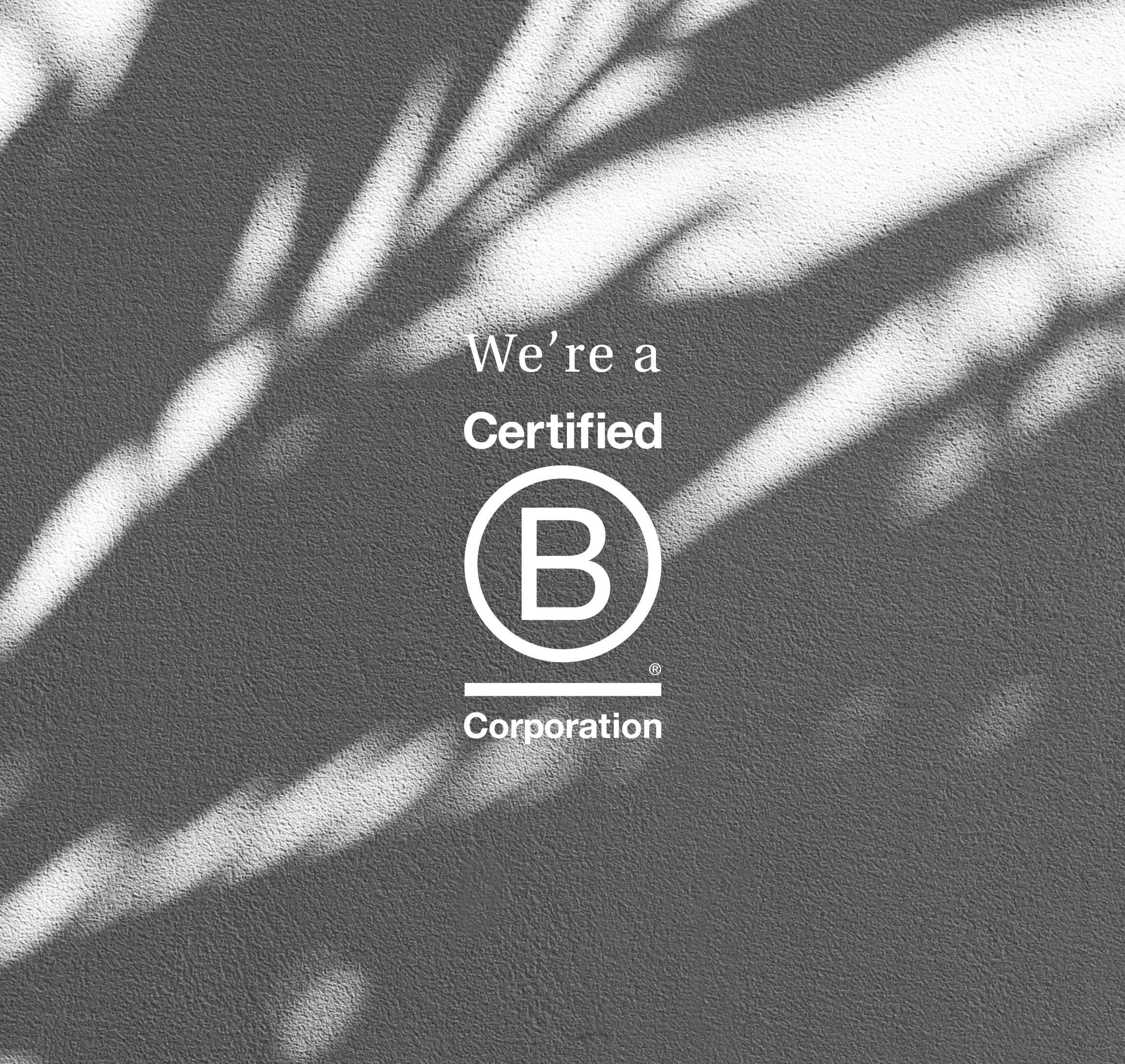 FRANC is a certified B Corporation™
Being a Certified B Corporation™ means we meet the highest verified standards of social and environmental performance, transparency and accountability. Certified B Corporations™walk the talk and are dedicated to using business as a force for good. These standards are embedded into the laws of our corporation and means we equally consider the impact on our employees and production partners, customers, community and the environment when any decisions.
We feel that personal style trumps fashion. And are obsessed with solving the problem of cheaply made clothes, made by underpaid workers in poor environmental conditions. We know fashion, can BE more and DO better. Join us in our mission to create a better, more conscious (still fashion-loving) planet.
Our Factory Partners
Are located just outside of Toronto; this is where our clothing is cut and sewn. We work with two factory partners; they are not employed directly by us, though we see them both as an extension of our brand. They are both located about 30 km away from where we work – which allows us to pop in at a moment's notice. This close distance also helps to keep our carbon footprint incredibly low. We feel it's necessary to ensure the people who make our clothes are treated as well as the people who wear them. So we make regular visits to both factories. We know the workers are treated well and paid a fair wage as per Ontario employment standards.
FINER DETAILS: Our factories are our business partners; they are an extension of Franc and are not owned or operated by us. Our main factory is medium sized employs 48 people, and the secondary factory we work with is smaller employing around 20 full-time workers. Some new hires without experience start at $15/hr for the first 3 months while they receive on the job training. Cutters and sewers with experience are paid $19/hr+ (last updated in 2021.)
When it comes to our size charts, we create a unique size chart per garment, showing exactly how each garment measures instead of how we think it might fit. So even though we design consistently within our fits, we want you to have all the information so that you can choose the right size for your personal fit preference, no guessing.
Our Fabric
All our fabrics are knit and dyed (using Bluesign® certificated dyes non-toxic, low-impact, environmentally-friendly dyes) also in Toronto, Canada. Up until the end of Summer 2021, our was a TENCEL™ Cotton Blend. 
Starting Fall 2021, all new styles and colours have been made using our new TENCEL™ and GOTS certified Organic Cotton fabric Blend. The yarns we order are then knit custom for us by our Canadian knitter. The yarns for our fabric have been spun exclusively for us by a certified (and rigorously vetted) TENCEL™ yarn supplier in Turkey, where our GOTS certified Organic Cotton is grown and harvested. Unfortunately, Canada does not have the current capabilities to spin fibres into yarns.
FINER DETAILS: The fibre content that makes up our yarn comes from different locations: TENCEL™ comes from Austria, Cotton from the United States, and GOTS Organic Cotton from Kahramanmaras Turkey. The dyes that are used for fabrics are all Bluesign® certificated dyes. So when you wear clothes made with Bluesign®-approved fabric or dyes, you know that fabric was created with the highest environmental standards for textiles. As well, the dye house that finishes and dyes our custom fabrics works directly with Index Energy. Index Energy supplies them with renewable energy to run the facility; they, in turn, use any filtered waste from dye production to create more renewable energy; they work in a cyclical system keeping the carbon footprint as low as possible.
Introducing
Plastic Free
We are plastic-free! Our sturdy shipping bags are 100% compostable and recyclable. All our marketing materials (which includes hangtags) are printed on 100% recycled or FSC-certified paper. And if we do ship or store items in clear  sleeves, those are also 100% compostable and reusable as garbage or compost bags. We are 100% plastic-free. We try our best to ensure you have the lowest amount of things to dispose of to keep your carbon footprint as low as possible.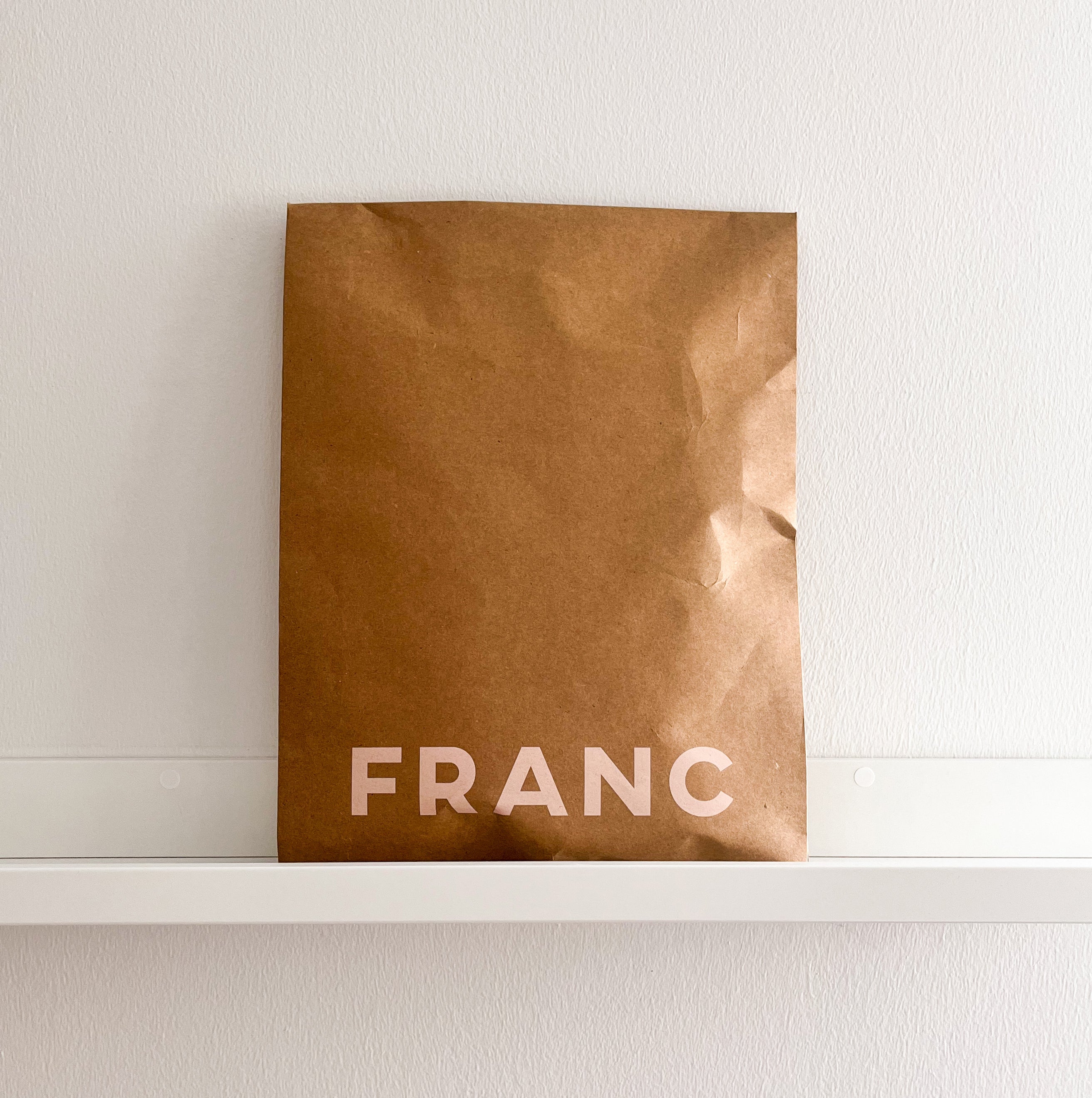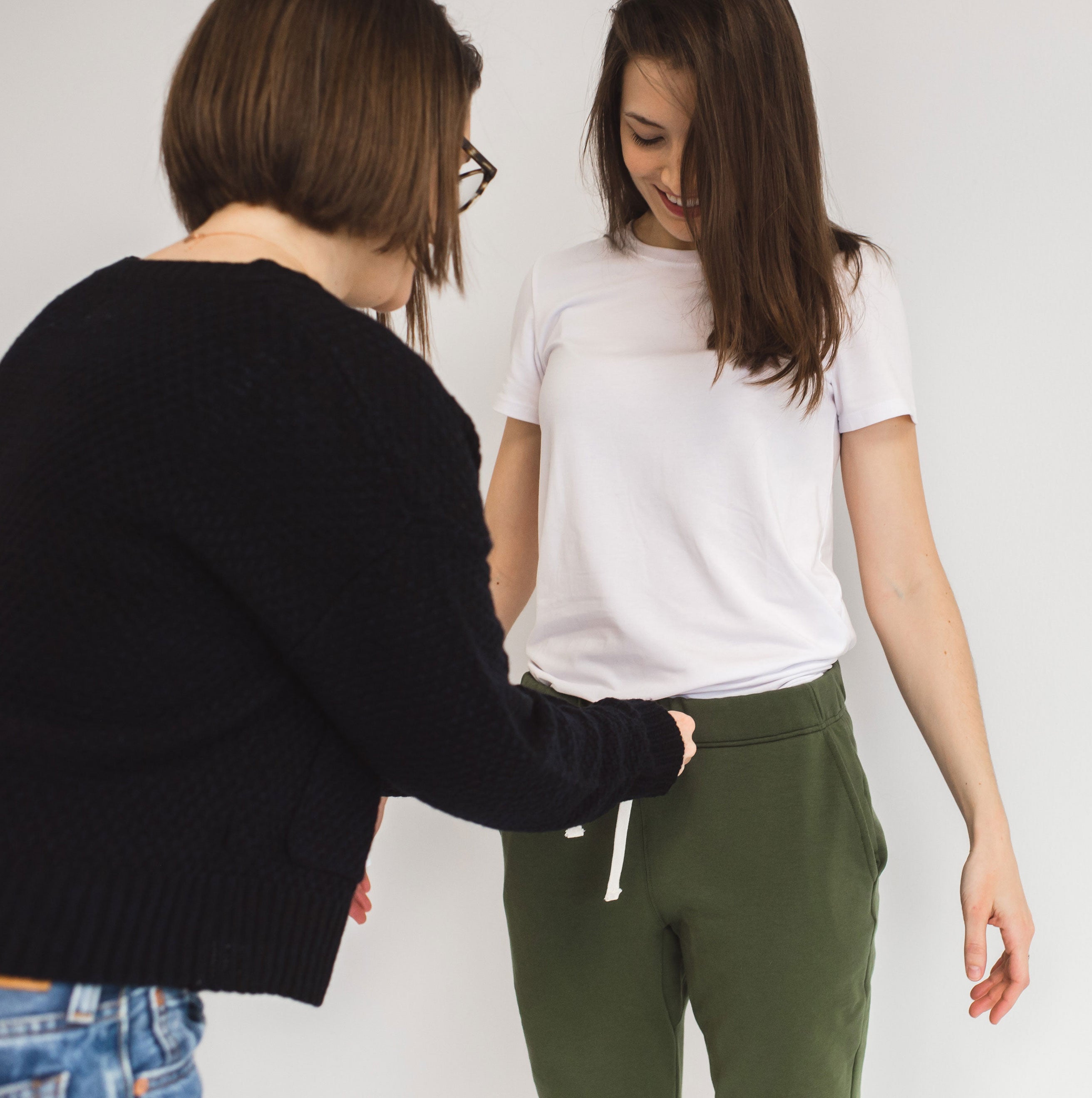 Supporting Women Beyond
All of our seconds, samples and overstock (items that we cannot sell) are donated to the YWCA Toronto. Firstly we try to keep our samples and overstock items to a minimum, but when that is not possible, we choose to give these new or like-new items to women in need instead of hosting multiple sample sales a year. The YWCA helps women and girls flee violence, secure housing, find jobs, establish their voices, enhance skills and develop confidence.
Carbon Neutral Shipping
As orders are placed, the carbon emissions are calculated those totals are used to purchase carbon removal credits. These credits neutralize our shipping emissions, and these offset costs support different initiatives. Still, our focus without credits is supporting groundbreaking technologies that remove carbon for a minimum of 1,000 years.
Our offset initiative funds: Support companies like Running Tide, who drop carbon-soaked kelp to the ocean floor.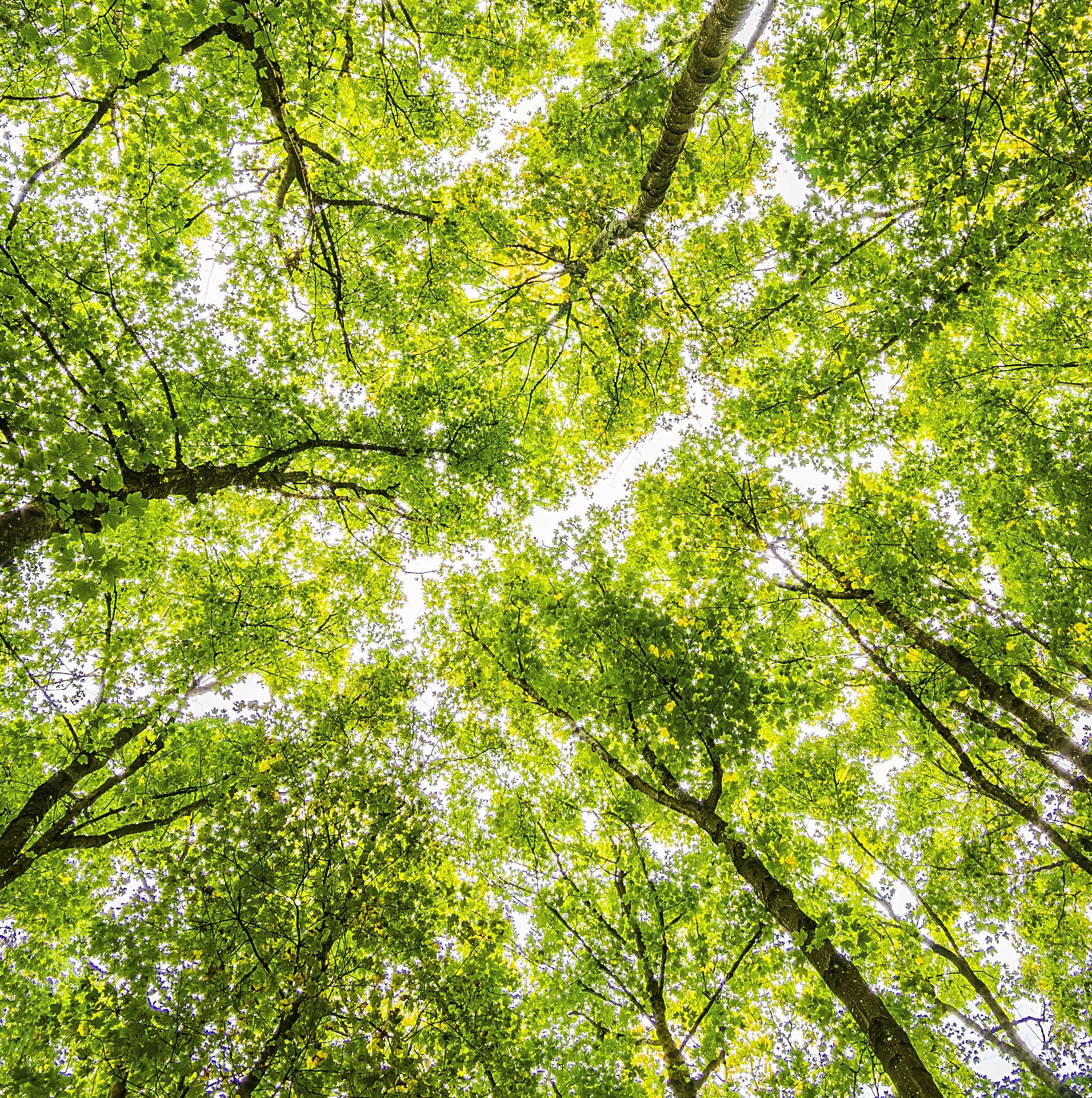 Have questions that we didn't answer here?